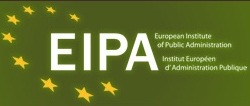 In times of financial constraints, measuring performance of the EU money spent cannot be an option anymore, and payments should be more linked to results. The new Juncker Commission recognised very explicitly that there is a need for a budget aimed at results, rather than rules: "A road to nowhere built according to the rules, is still a road to nowhere".
Performance Audit assesses the results and outcomes of EU Cohesion Policy spending using the concepts of economy, efficiency and effectiveness to conclude whether, or not, the EU funds provide value for money.
This seminar will include the unique feature of providing an insight into how the European Court of Auditors plan, prepare and implement their audit assignments, as it will cover real audit case studies and experiences of the Court's teams.
The goal of this highly practical two-day seminar is to present all aspects of each stage of the performance audit process, from the preliminary study, the risk assessment techniques, the importance of having good audit questions, detailed planning and effective audit work, up to drawing conclusion techniques and reporting the audit results with clear conclusions and relevant recommendations for improved quality of spending to managers. After the presentation of each stage of performance audit, the participants will work on real life case studies in small working groups with direct involvement and guidance of experts from the European Court of Auditors.
The new legal framework 2014-2020 aims to be a more result-oriented spending framework. Performance and results are the new key words: there is a new 'performance framework' based on 'partnership agreements' indicating the strategic choices upfront, and the intervention strategy is set via an Operational Programme with a focus on results. Result indicators should reflect the intended change for the region or sector, and output indicators will measure the deliverables. Effectiveness should be measured through monitoring, reporting and evaluation. Moreover, a 'performance reserve' of 6% is allocated to priorities which achieve the milestones set, and a 'performance review' is to be undertaken by the Commission in 2019 against milestones set for end 2018.